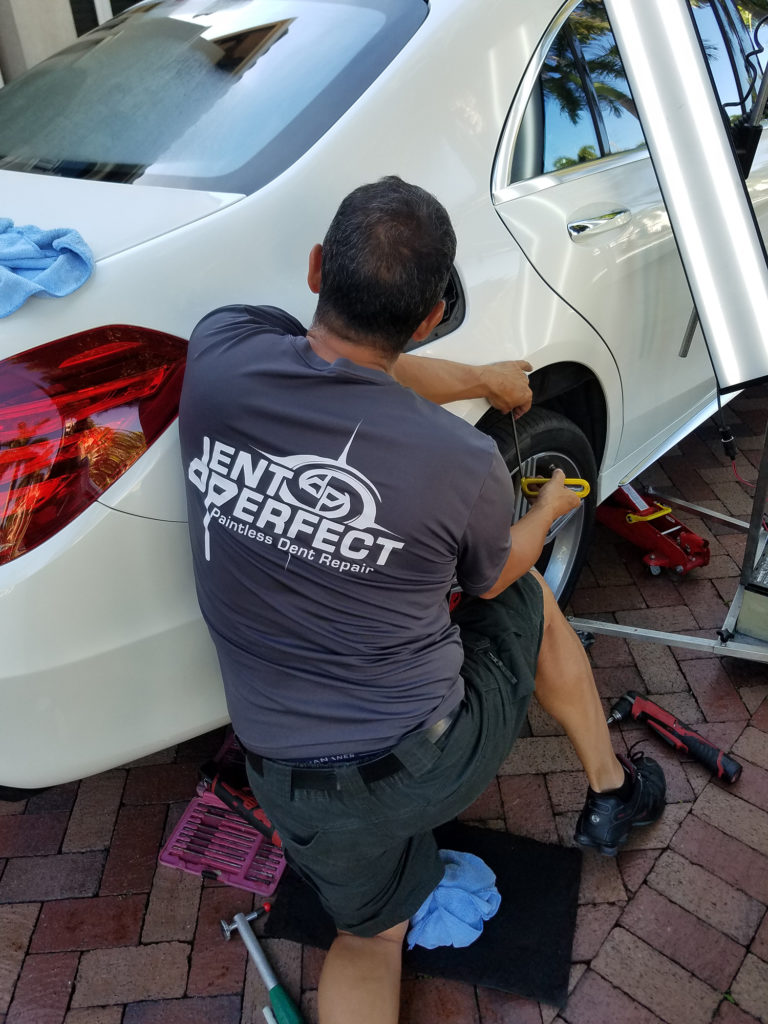 Dent Perfect is a dent removal company located based in Davie, FL that serves Dade and Broward counties. Dent Perfect specializes in the removal of dings, dent, creases and hail damage in automobile finishes. The method we use is called PDR or Paintless dent removal.
Dent Perfect was founded in 2001 in Orlando, Fl where we serviced Dealerships, collision shops, auctions and retail customers. We recently relocated to South Fl, where where we continue to service several collision shops but are more focused on providing superior service to the retail customer.
Paintless dent removal is not really a new procedure, but in the recent years, it has gained more credence. Simply explained, this method does the repairs from the backside of the affected panel rather than the outside. This action leaves no scratches, wrinkles or marks and can be done without altering the superior factory finish.